"
Epistemology
" is defined as: "
a branch of philosophy that investigates the origin, nature, methods, and limits of human knowledge; the theory of knowledge, esp the critical study of its validity, methods, and scope
" (
Dictionary
).
The teachings of
Epistemology
inform us that
one of the fundamentals
of understanding
what we commonly call
"
knowledge
," is the realization that our "knowledge" is
substantially
a matter of "belief" (
The Pillars of Knowledge: Faith and Trust?
).
Where the
American brand of Epistemology
has failed is
not
in its academic, conceptual, theoretical, or experimental accomplishments and dynamics.
Instead, that failure has been
an inability to apply Epistemology
as an honest, forthright, and effective tool for
the enhancement of a fundamental need
in American society and culture.
That fundamental need is
the need to know how to use knowledge as a tool to help us
govern our nation.
This need exists because we express and project, to the world, that we are a nation with a philosophy of government "
of the people, by the people, and for the people
."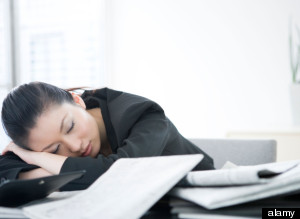 This notion of
a government by, of, and for the American people
, is seen as an
American myth
in other countries, and is
seen more and more as a myth
by Americans themselves.
One damaging aspect of this phenomenon, this failure to efficiently and effectively apply
the principles of Epistemology
, is that American society and culture have experienced
a severe weakening of the ability to properly understand and process information
, so as to convert it into knowledge.
This has resulted, at best, in an overblown exaltation of
the realm of opinion
, combined with an intense diminution of
the realm of knowledge
; while at worst it has resulted in widespread social detachment from reality, in varying degrees (i.e. various degrees of social dementia;
Dr. Zbigniew Brzezinski
, in his book
Strategic Vision
, focusing on this failing aspect of American society, writes: "
its populace is self-deluded and, frankly, ignorant about the rest of the world
").
This dynamic shows up clearly, by coming out of the fog, during American election cycles and wars, but can also be readily observed by consideration of the following:
1) the failure to properly comprehend the effect that government propaganda has had on American "knowledge,"

2) the failure to properly comprehend the effect that corporate propaganda has had on American "knowledge,"

3) the failure of the mass media to effectively apply Epistemological principles,

4) the failure of educational institutions to effectively apply Epistemological teachings,

5) the epidemic spread of the problem due to psychological reliance on government,

6) the growing personality trait of authoritarianism within the populace, and

7) the growing plague of dementia.
In closing this post,
Dredd Blog
encourages all readers, to the extent that you can, to study
Epistemology
and
Hermeneutics
, to ease up on using opinion as a club, to very rarely use the word "truth" as a club, and to wonder some about
The Tenets of Ecocosmology
.
---
---